Q&A with 3rd generation auctioneer; Ben Morgan.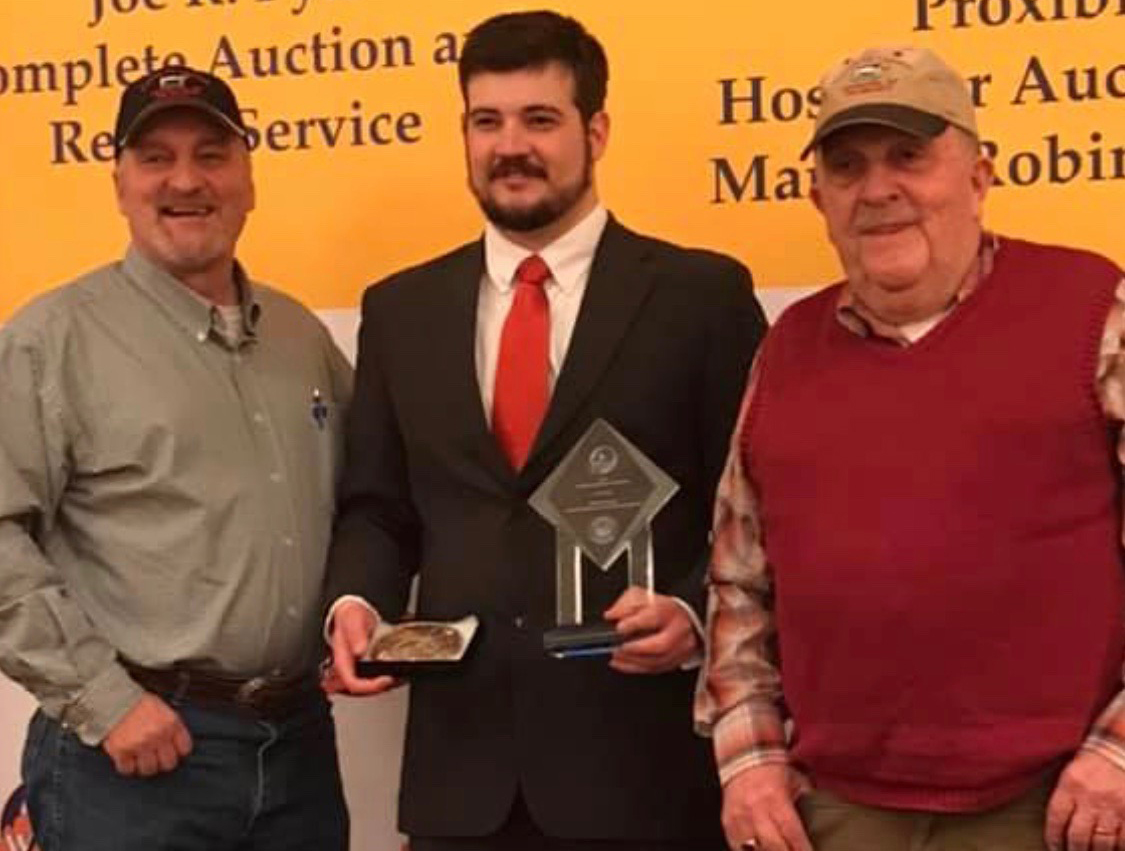 Ben, you have had a big year. You have been crowned the 2019 WVAA Auctioneer Grand Champion. Your family has been recognized by the States Governor for having accomplished three generations of champion auctioneers. This Monday you will compete in the World Live Stock Auctioneer Championship Regional Qualifier. How do you feel?
"I've had a great year. To say I'm blessed is an understatement. I have a wonderful family who is very passionate about the auction industry but even more passionate about pushing me to be the best I can be and follow my dreams. It was an amazing feeling to be crowned the 2019 WVAA State Champion in February. This made me a 3rd generation state champion following my grandfather and father. We were honored by the WVAA and the WV Dept. Of Agriculture for being "3 Generations of State Champion" at the state fair of WV in august and a point was made that as far as anyone knew that we were the only family in the United States to ever have 3 generations of state champion auctioneers. We were very honored and humbled to have been shown such respect by so many including the Governor of WV whom attended the ceremony. I can't think of a higher honor to not only receive such recognition, but for it to be awarded to my entire family. On November 18th I will be traveling to Winchester Virginia to compete in a qualifying event for the World Livestock Auctioneering Championship. The top 10 contests in the Virginia qualifier will advance to the world championship in Nashville Tennessee in June of 2020. This is a big one! The auctioneers I will be competing against are the best of the best in the Livestock Auctioneering industry. Regardless of how it turns out there is always next year and I will just be thankful for the experience. I have had the pleasure to meet a lot of great people traveling the eastern United States doing auctions and competing in multiple contests. I'm a very lucky guy and can't think everyone enough who has stood be hind me along the way. But most importantly I want to give all the glory to God, without him nothing I have done thus far would've been possible. So 2019 has been an exciting year for my family and I and I can't wait to see what the future holds!"
Ben, the WVAA family is proud of all you and your family have accomplished. Good Luck at Winchester!